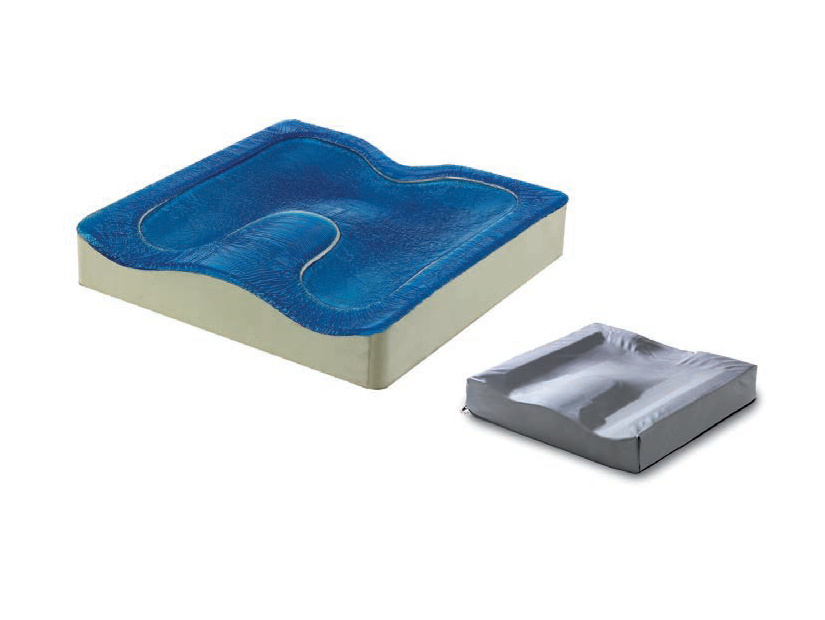 SG3001
Risk/Medium Risk
Dimensions 41x41x7 cm / 45x41x7 cm / 43x43x7 cm / 45x45x7 cm
ISO 03.33.03.009
More info
Compact viscoelastic gel cushion. Auto-adjustable anatomical base and rear cavity for relieving localized pressures.
The thickness of the self-adjustable base along with the gel both avoid the bottom out, while their synergy allows an optimal redistribution of the contact pressure.
Removable cover in two-way stretch, breathable, biocompatible Dartex and non-slip fabric.