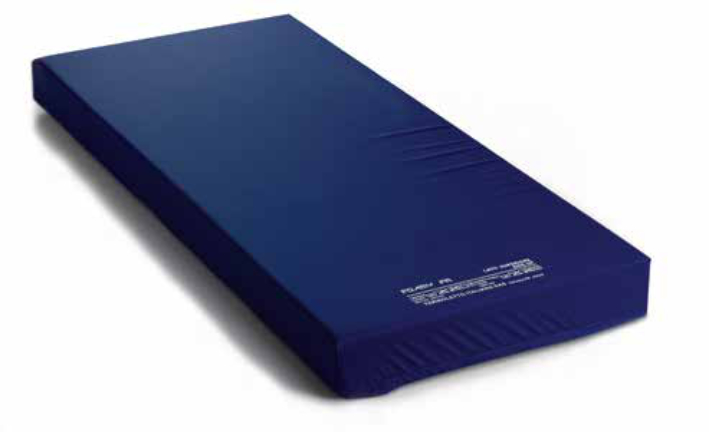 FOAMY 1IM
In the development phase of this product, patient comfort was the main focus, using high quality materials and, at the same time, taking into consideration the needs for sanitizing and managing the related aids in order to facilitate the caregiver's work.
Dimensions 195x85x14 cm
Cover sheet Complete with two-way stretch, breathable, biocompatible fabric cover. Hypoallergenic, powders and latex free. Seamless on the upper side edges to prevent the fluids get into the mattress. Two-way stretch fabric to adapt it to the deformation caused by the patient while in bed (all direction). Waterproof to protect the mattress padding from liquids on both sides. Permeable to body vapor, responsible for pressure injuries onset. Biocompatible for avoiding contact dermatitis and allergies to the patient. Completely removable for sanitization.
More info
Standard hospital mattress. High resilience polyurethane foam structure.
Class 1IM is concordant to fire reaction